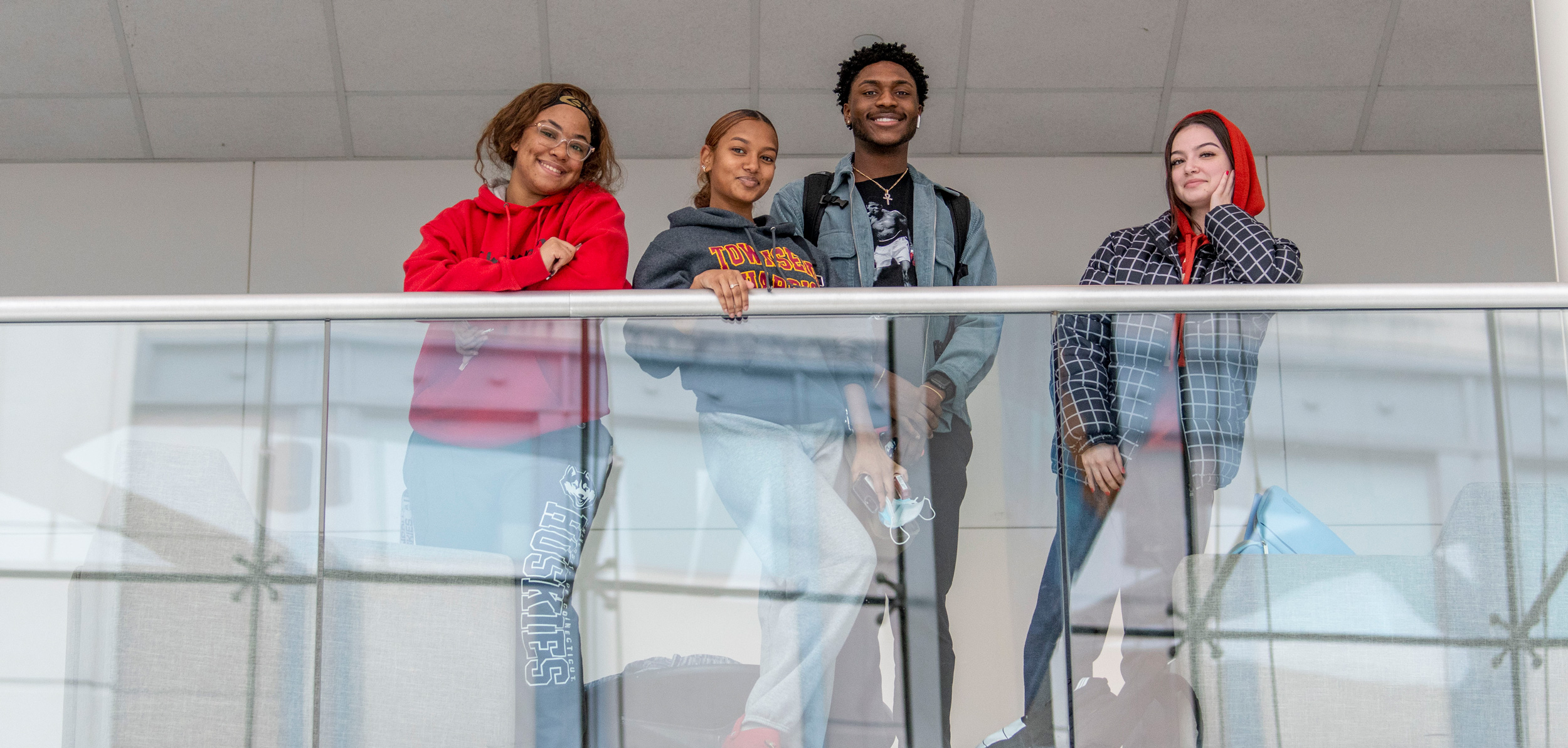 At UConn Stamford, we're Huskies. What we start has the power to go on and on and on. On to bigger ideas. On to better answers. On to what matters most. Be a part of the next generation of Huskies who join together to inspire new possibilities, improve lives, and light the way forward.
As a Husky, you'll have access to an education that you make entirely your own, for an experience built around what interests you. You can begin your UConn career at Stamford and seamlessly transition to UConn's main campus in Storrs to complete your degree, or begin your academic journey here and stay for four years. High-tech classrooms, bustling student center, and a dynamic urban environment combine to give students a first-class educational experience and opportunities for a vibrant college experience. UConn Stamford offers group visits for high schools, community colleges, and community-based organizations that work with students in 9th grade and above. Request a group tour.
Important Admission Deadlines
Priority First-Year Student Application
Deadline for Merit Scholarship & Honors Consideration. Notification of Admission Begins March 1
FAFSA Financial Aid Eligibility
Notification of Financial Awards Begins Mid-March
Fall First-Year Student and Transfer Application
Admission decisions are made on a rolling basis.
Spring First-Year Student and Transfer Application
Admission decisions are made on a rolling basis.
UConn Stamford Admissions
If you have more questions or need to speak to our Admissions team, please reach out by phone or email.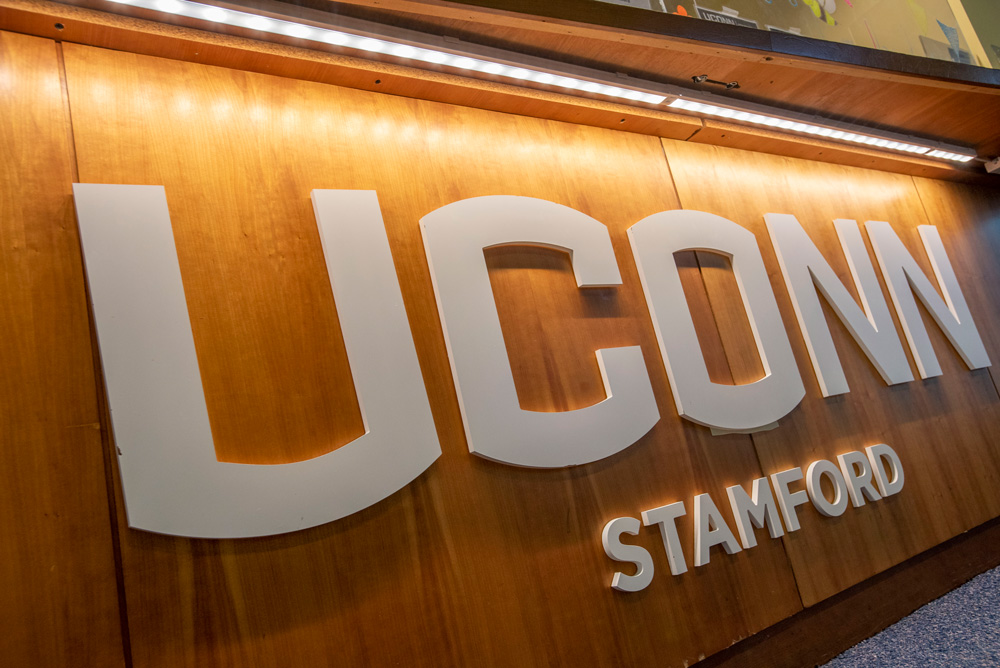 Always Pushing What's Possible
Human Development and Family Sciences
is a member of the Honors Program at UConn Stamford. She is currently researching the trait of resilience as part of a study on how human beings adapt in the face of adversity. Outside of the classroom, Uva spends much of her time running Huskies for Charity, serving as president of the student-run organization dedicated to volunteering for a variety of causes that strengthen the local community.
"There are so many reasons to attend UConn Stamford, but for me it was the involvement opportunities and resources that students have here. The Center for Career Development has been very helpful as I was able to speak with a career coach who helped me find a path after I graduate."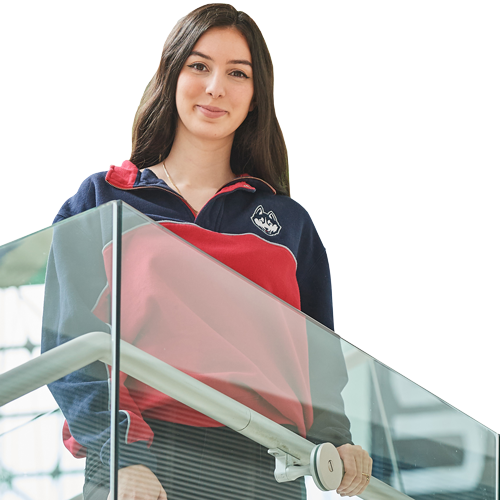 has been interested in computers since he was first gifted one at the age of five. As an engineering major with a computer science concentration, Karakyklas aims to work in the technology sector, using the knowledge and skills he has gained at UConn Stamford to advance his career. Outside of class, Karakyklas is president of the Computer Science Club and recently served as the vice president of UConn Stamford's Student Government.
"UConn Stamford is a great place to be because there are so many opportunities to work in technology or finance. You also get a real sense of community on campus and you can easily meet new people because of our class sizes."